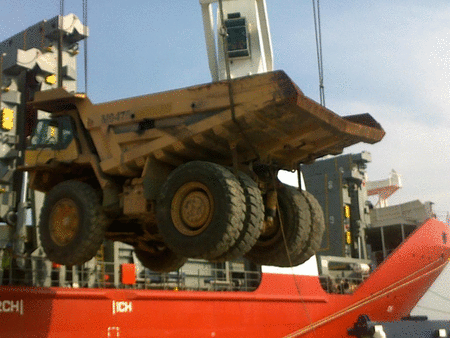 PT. Tendri Dharma Samudera
is a Ship Owner, Chartering, Broker, Agency and Crewing Management established in May 1996 which offers a very competitive service and is able to bring best solutions to all enquiries through a wide experience enabling to provide and ensure quality solutions to our customers, thanks to the strong relationship maintained with our shipping company owners.
Our main activities i.e. Project and Dry Cargo, we might also provide Ship Agency services. The company is located adjacent to Tanjung Priok port which contributes to swiftly solve some difficult situations or problems.
PT. Tendri Dharma Samudera is a member of the Indonesian National Shipowner's Association No. 1926/INSA/VII/2013 and regularly registered in Shipbrokers and Ship Owner Association BIMCO Reg : 164175.
Besides our human assets we ensure to keep our activities also backed up by a fully computerized office equipments with the most modern technology and software in order to enable us to work on enquiries by meaning to offer a valuable and innovative solution. We would like to and achieve and enhance a mutual real growth.

Our company policy is to provide a fast and a professional service to the whole our customers all round the clock in 365 days a year.
Tendri Building
JL.Ganggeng VII No 18 Tanjung Priok Jakarta 14320
Indonesia.
Phone : +6221- 43908169 (Hunting) Fax : +6221 - 43908170
Email: info@tendri.com